Search here to find resources related to your interest.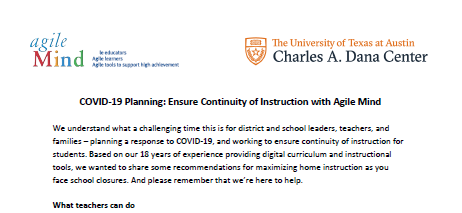 This document offers guidance to support teaching and learning with Agile Mind during school closures or disruptions.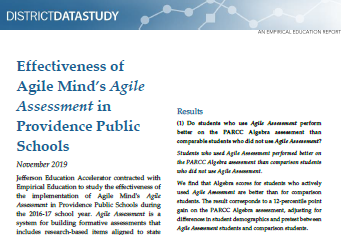 This document provides research findings and data snapshots from Providence (RI) Public School District's implementation of Agile Assessment that demonstrate the impact on district achievement and on students and teachers.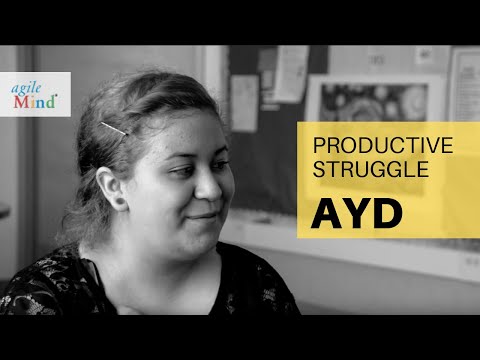 Hear from a teachers and her students about how Agile Mind's Academic Youth Development (AYD) program helped students learn to persist and overcome challenges.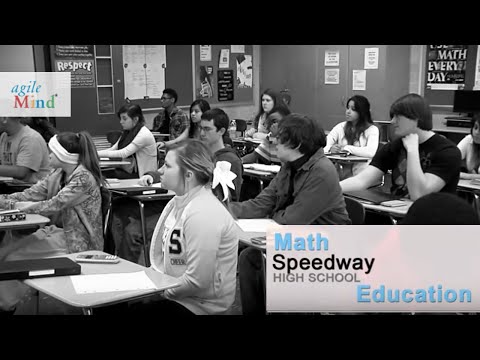 Learn how Speedway, IN is teaching math differently by using Agile Mind's interactive, research-based curriculum, and how students are truly enjoying mathematics.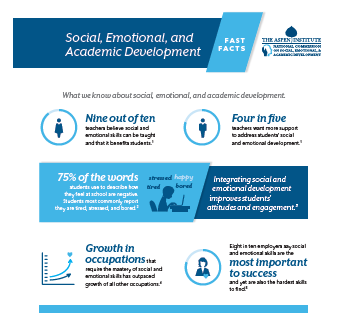 This infographic from the National Commission on Social, Emotional, & Academic Development (NCSEAD) shares findings about the importance of SEL skills for students' academic development and lifelong success.
This innovative, extended-time course is designed to bring students who have struggled in mathematics up to grade level during their first year of high school.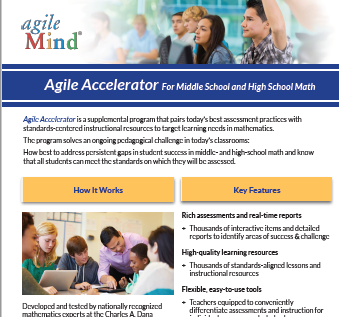 This supplemental program pairs today's best assessment practices with standards-centered instructional resources to target learning needs in mathematics.