Search here to find resources related to your interest.
This innovative, extended-time course is designed to bring students who have struggled in mathematics up to grade level during their first year of high school.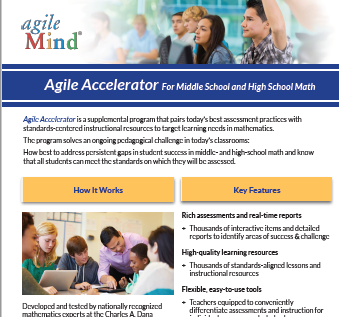 This supplemental program pairs today's best assessment practices with standards-centered instructional resources to target learning needs in mathematics.