Search here to find resources related to your interest.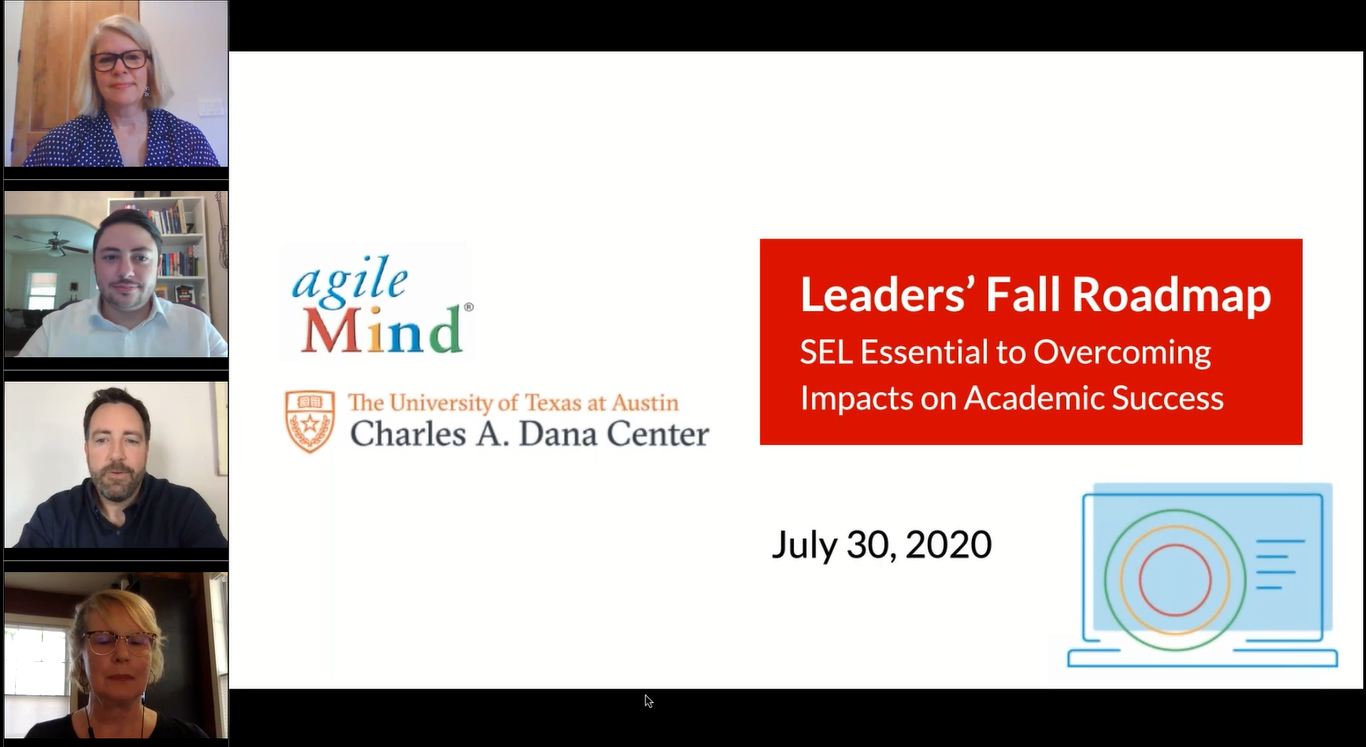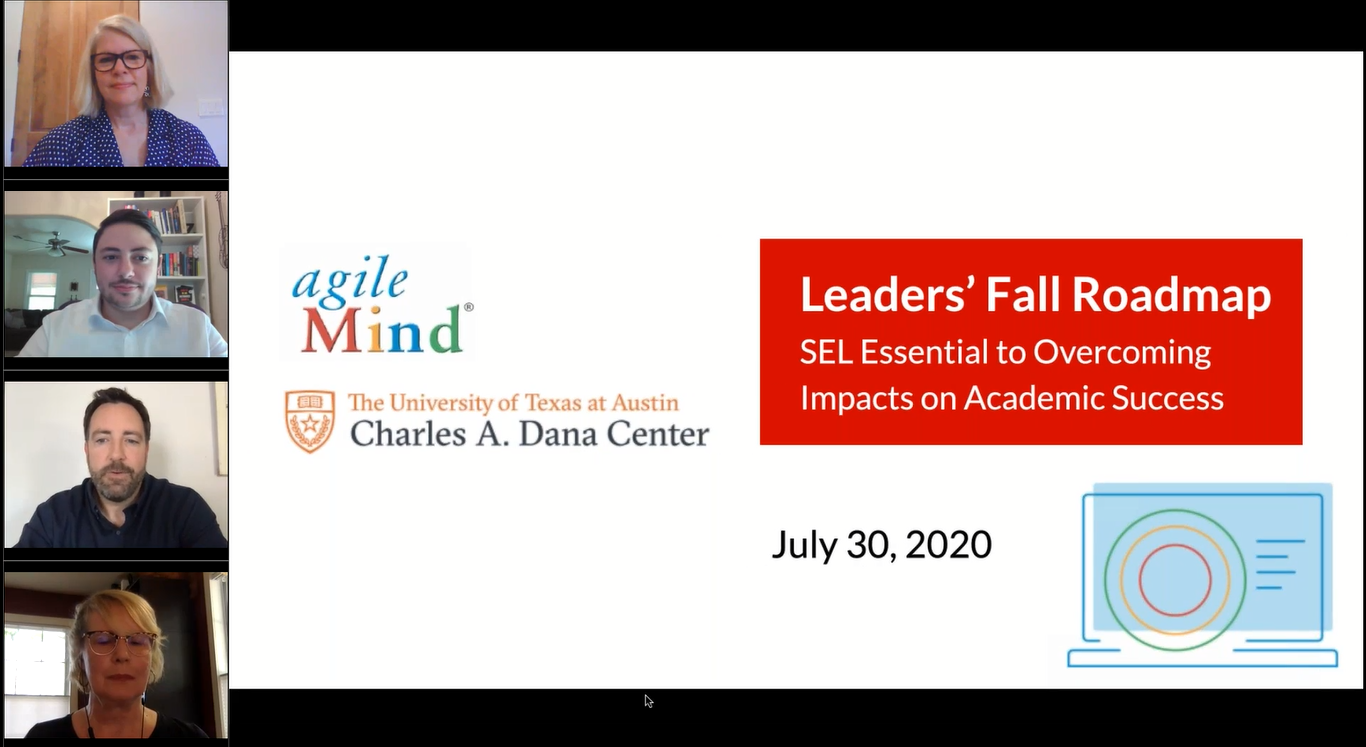 Agile Mind and our authors at The Charles A. Dana Center have organized a discussion with district leaders about the critical importance of SEL competencies amidst the public health crisis.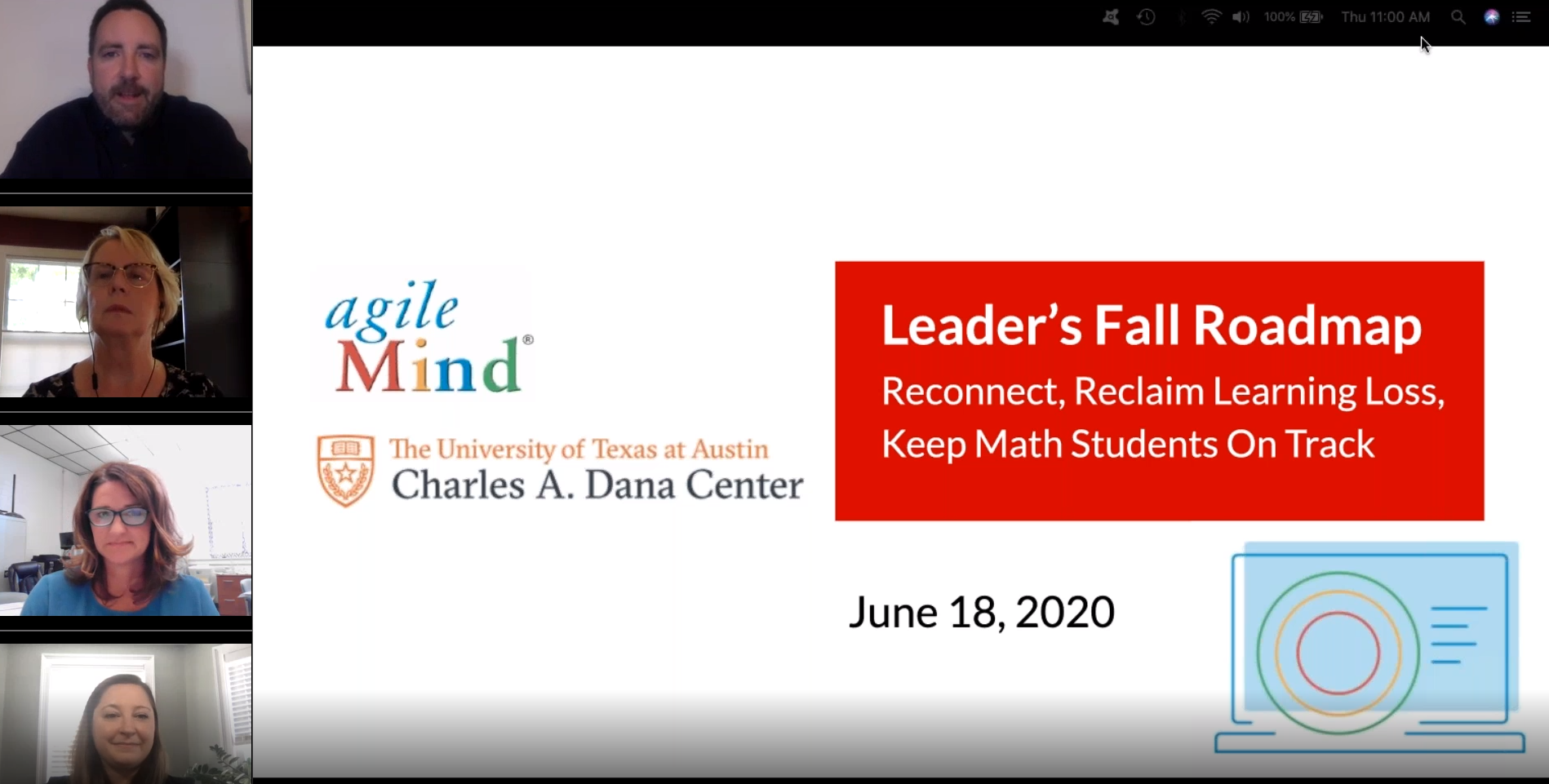 To support your work in middle and high school mathematics, Agile Mind and our authors at The Charles A. Dana Center have organized a virtual discussion to share experiences, strategies, and tools from district leaders and to ensure that COVID-19 doesn't undermine your students' pathways to success—or place more burdens
We are excited to announce that our Agile Mind Institute has gone virtual. We are offering all professional learning opportunities virtually, starting Monday, May 18th through Thursday, August 27th.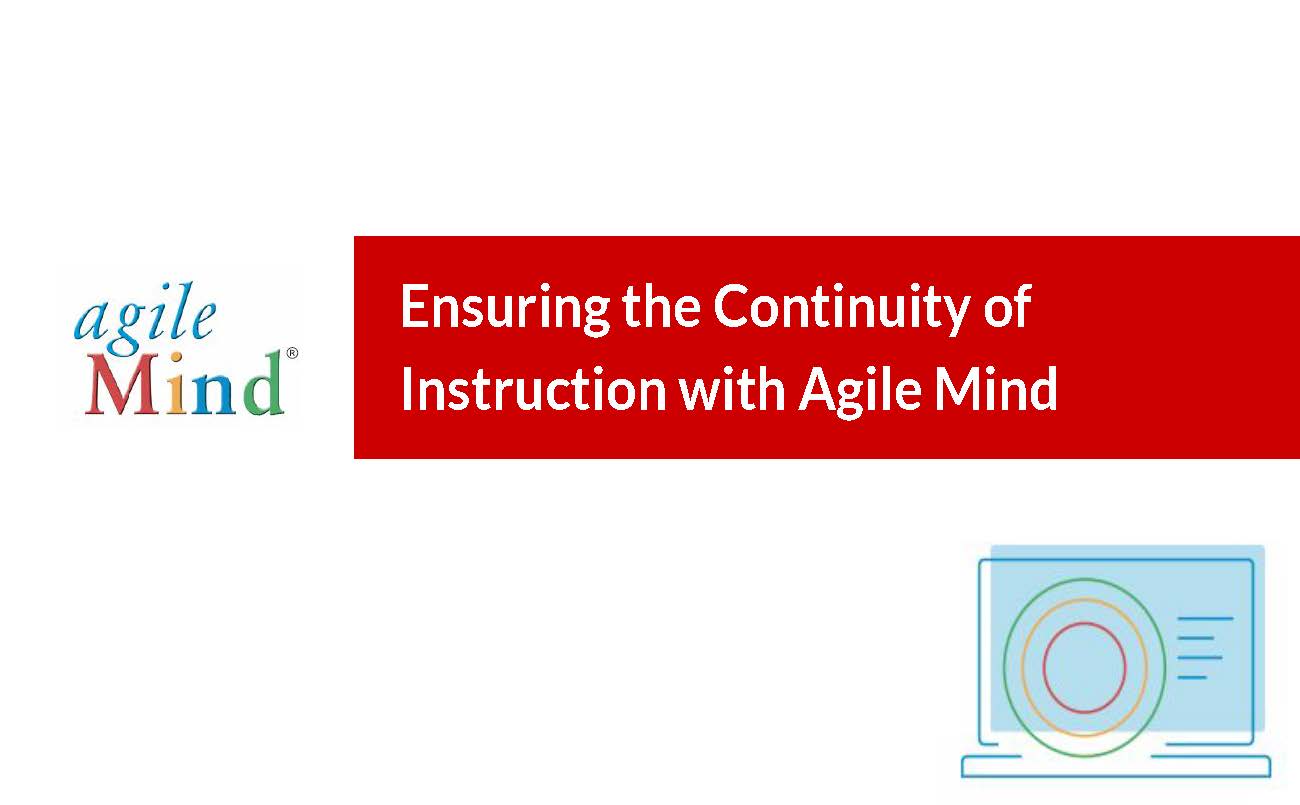 This webinar shares key resources and strategies for distance learning and how your school can leverage Agile Mind to ensure the continuity of instruction for middle- and high-school math students.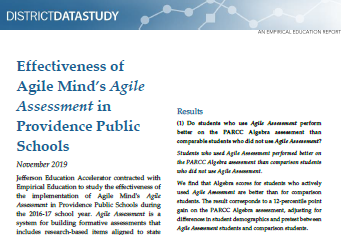 This document provides research findings and data snapshots from Providence (RI) Public School District's implementation of Agile Assessment that demonstrate the impact on district achievement and on students and teachers.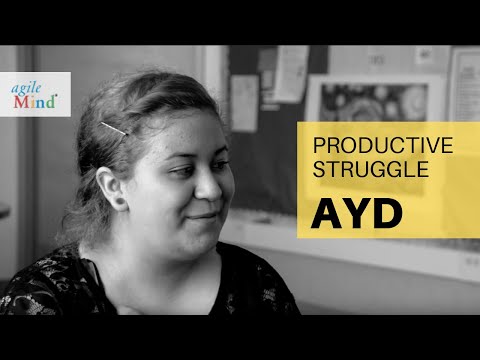 Hear from a teachers and her students about how Agile Mind's Academic Youth Development (AYD) program helped students learn to persist and overcome challenges.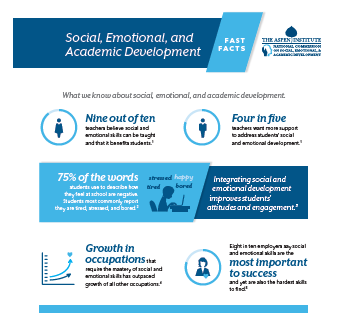 This infographic from the National Commission on Social, Emotional, & Academic Development (NCSEAD) shares findings about the importance of SEL skills for students' academic development and lifelong success.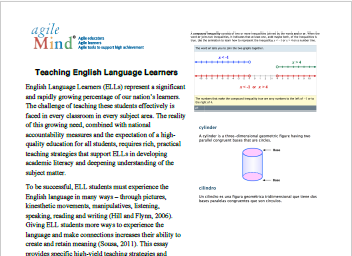 Learn about the Agile Mind/Dana Center approach to problem solving and practice and how our programs provide extensive and varied opportunities for students to demonstrate learning.