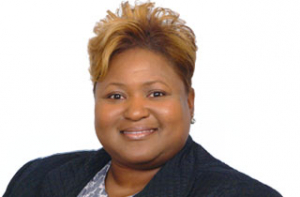 Author: Dr. Massie McAdoo
Regional Director of Professional Services
The challenge of addressing unfinished learning has always been with us, but the 2019-2020 school year disruption due to COVID-19 has moved this challenge to the top of the list for planning this fall.
Districts are considering a variety of strategies for addressing unfinished mathematics learning with many taking a "prerequisite" approach—spending precious instructional time in the beginning of the new school year addressing last year's missed content before teaching the new course content. As well-meaning as this may be, we know from experience that it often creates cascading cycles of unfinished learning, causing many students to fall farther behind.
Agile Mind supports an alternative approach called intensification. Grounded in work pioneered by our partners at the Charles A. Dana Center at the University of Texas at Austin, intensification is designed to support students' gaps in learning while they master grade level content, and help them get back on track in their mathematics pathway.
Intensification has a number of characteristics, but the one most critical to this year's challenge is the notion of "co-requisite" support. This model has students engaging with the content of the course they are enrolled in from the beginning, with unlearned content from the prior course brought in "just-in-time" at the moment it is needed. This approach is consistent with what a number of state departments of education and national organizations–including NCTM and NCSM in their joint position statement–are recommending.
The co-requisite approach encompasses three steps:
Identify unfinished learning and related standards and forward map that learning to the first course in which it will be needed.
Identify specific learning resources from prior grades key to students' success with needed prerequisite skills.
Develop a plan for efficiently integrating the lessons and practice within the flow of the current course "just in time" to support new learning.
The Dana Center authoring team and Agile Mind have been focused on what additional tools and supports are needed for meeting the challenge of unfinished learning from this year using a co-requisite model. To support these steps, we have developed customized tools including:
Modified scope and sequence documents for each course indicating the front mapping work
Detailed instructional guidance on how to modify specific lessons to include the co-requisite resources
Access to the course resources from prior grades that will be needed to attend to unfinished learning using the co-requisite model
In addition, our professional services teams are offering virtual summer learning opportunities focused on using these tools to help teachers prepare for back to school. Once school is underway, our advisors and coaches will be available to help teachers with their plans, as well as to think flexibly about delivering instruction in a changing environment that might include in-person, remote, or a hybrid model of instruction. If you would like to learn more about Agile Mind's approach and professional support for teachers, please contact our team at info@agilemind.com.
https://www.agilemind.com/wp-content/uploads/2021/11/agile_mind_2021_website_logo_340_156.png
0
0
marilyn
https://www.agilemind.com/wp-content/uploads/2021/11/agile_mind_2021_website_logo_340_156.png
marilyn
2020-07-22 16:41:32
2022-10-25 20:27:05
What's the Best Way to Address Unfinished Learning this Fall?