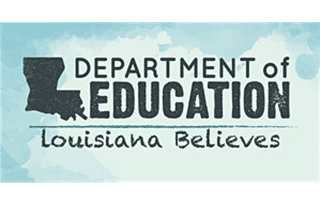 BATON ROUGE, La., July 11, 2017 /PRNewswire/ — The Louisiana Department of Education has approved leading curriculum provider Agile Mind as a "Tier I, Exemplifies Quality" provider for grades 6-8 and 9-12. To support school districts with independent purchasing decisions regarding instructional materials, the Department conducts a thorough evaluation and review that assesses programs based on focus on standards, coherence across topics and grades, and rigor. Programs that exemplify quality, meet all non-negotiable criteria, and earn the highest scores on all indicators of superior quality are designated as Tier I.
Agile Mind, one of only two providers in the state to earn the Tier I ranking for middle school math instructional materials, supports both students and educators through rigorous, coherent course curricula in combination with job-embedded professional support. The company's course programs include lessons that emphasize problem solving and critical thinking within real-world contexts, and feature next-generation formative assessment items that personalize students' learning experiences. The Charles A. Dana Center at the University of Texas at Austin is the author of the instructional content and professional support resources in Agile Mind's mathematics course programs.
"We are thrilled to earn the Department of Education's designation as a Tier I provider. The evaluation team at the Department was thorough, collaborative, and focused on ensuring that materials effectively support and align with the needs of Louisiana's students, teachers, and schools," says Agile Mind Chief Executive Officer Linda Chaput.
To date, nearly 4 million students and 35,000 educators have benefited from Agile Mind's programs and services. The Department's evaluation of Agile Mind's instructional materials for middle school math can be accessed here.
About Agile Mind
Agile Mind is committed to enhancing equity and achievement in mathematics and science for all students. Founded in 2002, the company works in collaboration with educators to develop programs and tools that support engaging, rigorous instructional experiences. Agile Mind's programs infuse research on social and emotional learning and non-cognitive skills development, such as productive persistence and motivation, into core curriculum and teach learning approaches that enable students who are significantly behind to master grade-level content while simultaneously addressing challenges they may be experiencing.
https://www.agilemind.com/wp-content/uploads/2021/11/agile_mind_2021_website_logo_340_156.png
0
0
raincastle
https://www.agilemind.com/wp-content/uploads/2021/11/agile_mind_2021_website_logo_340_156.png
raincastle
2017-07-12 20:31:51
2020-01-08 15:48:54
Louisiana Department of Education Designates Agile Mind's Middle and High School Math as Tier I Curriculum