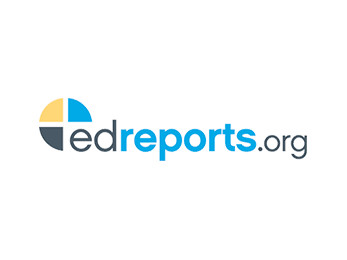 Grapevine, Texas –– Agile Mind has received top ratings for its Integrated Mathematics High School Series from EdReports, an independent nonprofit that delivers evidence-based reviews of instructional materials.
Agile Mind is now one of the only publishers in the nation with top ratings from EdReports for middle school math and for both the traditional and integrated high school math series.
"We are thrilled to earn top rankings from the thorough review processes of EdReports. We seek to offer all students the opportunity to thrive with meaningful academic experiences that meet the rigor of the standards, and that prepare them for success in their future academic and professional pursuits." says Linda Chaput, Agile Mind's founder and CEO.
The promise of powerful learning standards can only be realized when teachers and students have access to high quality, aligned materials to support classroom instruction. Developed in a pioneering collaboration with the Charles A. Dana Center at The University of Texas at Austin, Agile Mind's core math programs are grounded in research on educational practices that produce meaningful learning gains for all students—from those facing the greatest barriers to those achieving at the highest levels. The Agile Mind programs provide daily job-embedded support for teachers with lessons that connect abstract concepts with students' everyday realities in ways that are powerfully engaging, motivating, and effective.
With these reviews, independent evaluation processes have clearly established Agile Mind as a premier provider of programs that can be used to transform the teaching and learning of mathematics.
The EdReports.org evaluations of Agile Mind's middle and high school programs can be accessed here, here, and here.
https://www.agilemind.com/wp-content/uploads/2021/11/agile_mind_2021_website_logo_340_156.png
0
0
nicole
https://www.agilemind.com/wp-content/uploads/2021/11/agile_mind_2021_website_logo_340_156.png
nicole
2020-01-07 23:38:59
2020-01-08 15:48:30
Agile Mind's Integrated Mathematics Series Receives Top Ratings from EdReports