SEL In a MTSS Framework Webinar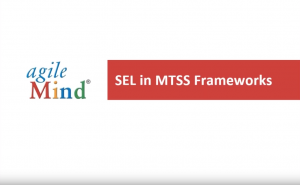 This webinar offers a closer look at supporting SEL, (social and emotional learning) in the context of an MTSS (Multi-Tiered Systems of Support) framework. What are key instructional strategies? How can they be addressed using Agile Mind?
Please fill out the form below to access to the video.
Resource - SEL In a MTSS Framework Webinar